homepage / pluck and play / children's corner / six short lute lessons / lute courses bavaria / lute courses öland / biography
---
Lesson Two
The Right Hand
Hold the lute from the end of the body. Place the tip of the little finger on the soundboard between the bridge and rosette about two centimeters away from the first course. The fingers are held more or less parallel to the strings. Now execute the following sequence over and over again: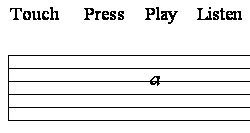 Start with the thumb:
"Press"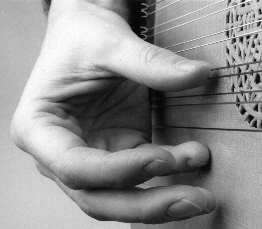 "Listen"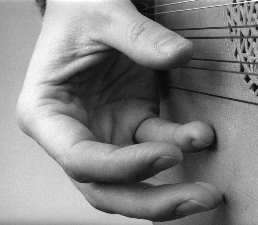 then with the index finger:
"Press"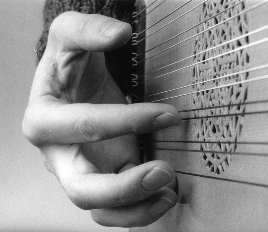 "Listen"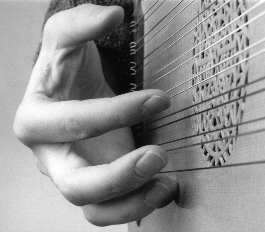 ---
homepage / pluck and play / children's corner / six short lute lessons / lute courses bavaria / lute courses öland / biography