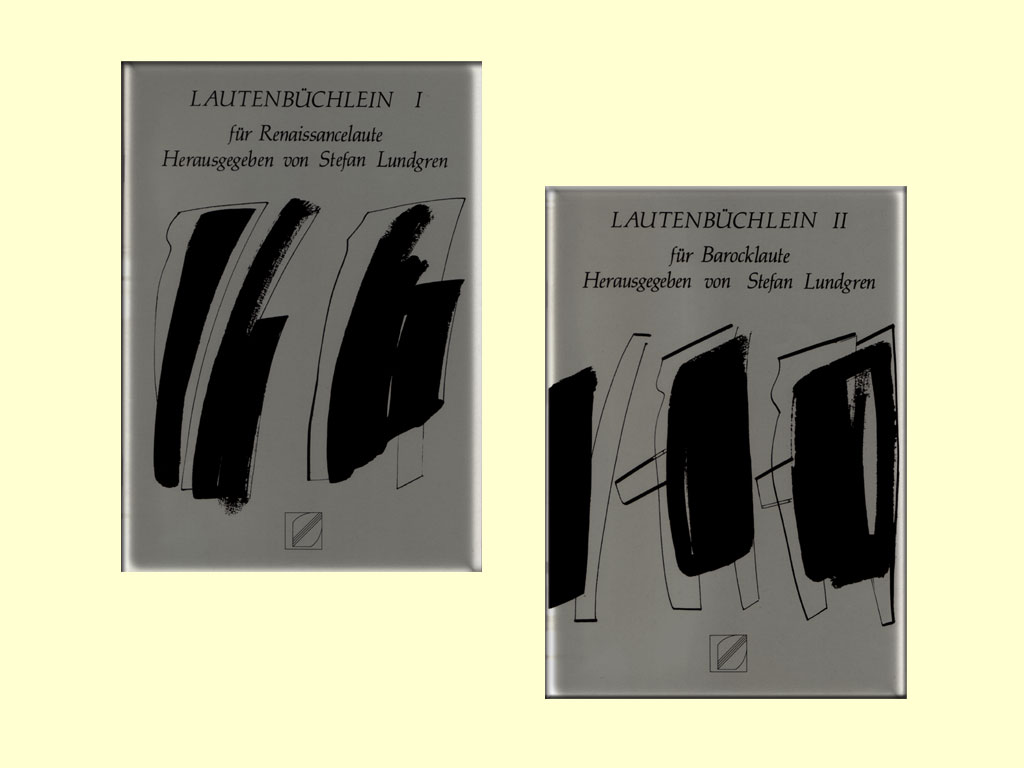 ---
LAUTENBÜCHLEIN I contain a selection of 33 beautiful lute pieces taken from old manuscripts & prints. The pieces, suited from easy to intermediate playing difficulty, have been put together and reproduced in faithful exactitude to the original. The collection serves as a supplemente to my New Method for the Renaissance Lute.
EUR 15.00 + Air mail: EUR 4.00
---
A rich inheritance of beautiful and easy to play pieces for the 11-course baroque lute is left to us. However, this repertoire is little known and facsimiles or modern performing editions of this music are rare. From this volumnious repertoire come two manuscripts, originating in the beginning of the 18th century, from which the pieces in LAUTENBÜCHLEIN II were chosen. The compositions span a relatively long time period; works by Ennemond Gautier (ca. 1575 - 1651) as well as works by Johann Anton Losy (1650 - 1721) are represented here.
EUR 15.00 + Air mail: EUR 4.00