Nine compositions by Ludwig van Beethoven and Franz Schubert
Transcribed and arranged for d-minor Lute
by Stefan Olof Lundgren
(what kind of lute do You need?)
30 pages. € 29.00 + Air Mail € 7.00


With this tuning you can play all the incipits from THE ROMANTIC LUTE edition. If you don't have a fourteenth course, just play it one octave higher with the stopped b on the fourth course.
2.

3.

4.

5.

6.

7.

8.

9.

---
A 14-string/course lute in d-minor-tuning. Three pieces ( No. 4, 6 and 9) can be played with a 13-course/string lute.
The lute above is a combination of the german style for the body and the long second neck for the basses as the italian chitarrones.
The maker Josef Kreisel has in 2005 copied the body of the lute from an instrument by Leopold Widhalm from 1755.
The string lenght is 74 cm. for the stopped strings and 160 cm. for the basses. Strings: Aquila Nylgut.
The fourteenth string is tuned one octave higher.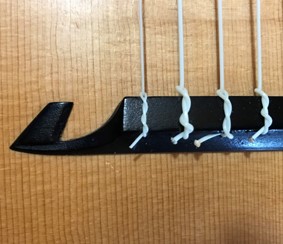 For No. 8 you need three extra frets on the top: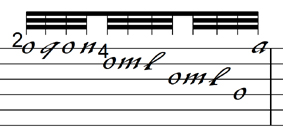 I fixed it with three matches: