---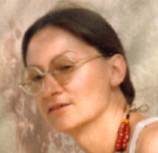 Meet Henni B. The artist behind the title-pages.
---
For information about the books and to order, click on the links!
---
Payment should be made in advance. There are two ways of doing this:
Click on the shopping cart that you'll find on the information page for every book and pay online with credit card through PayPal; the fast, free and secure way.

If you feel uncomfortable with online credit card transfers, please, feel free to transfer in € (EUR) to my bank account in Germany: Stefan Lundgren, Stadtsparkasse München, BLZ 701 500 00, account no. 901186916. IBAN: DE43 7015 0000 0901 1869 16. BIC: SSKMDEMM. (This way, however, is a little slower than with PayPal.)


Contact: ekebo07(at)glocalnet(dot)net and inform me about your order and the mailing address.
You can also order here:

USA

Von Huene Workshop, Inc. The Early Music Shop of New England 65 Boylston Street, Brookline, Massachusetts 02445-7694 USA. Phone(617) 277-8690 Fax (617) 277-7217
eMail: eric@vonhuene.com
Web-site: http://www.vonhuene.com

BEMS - Boulder Early Music Shop, now located in Eugene, OR, USA
Medieval, Renaissance, and Baroque Music and Instruments

Boulder Early Music Shop
2540 Woodland Drive
Eugene, OR 97403 USA

Phone: 800-499-1301
Email: info@bems.com
Website: http://www.bems.com/


Japan

M.G Company 4th Fl., Inofice Bld. 1, No.2, 2-Chome, Shinsakae, Naka-ku, Nagoya, Japan 460
eMail: ToshiTogami@classic.msn.com
Web-site: http://www.guitar-harp.com

Spain

Ars Antiqva S.L. Ronda de Toledo, 1. Mercado Puerta de Toledo. Local 3314. Madrid 28005-Espana
eMail: info@ars-antiqva.com
Web-site: http://www.ars-antiqva.com

Sweden

TABULATURA
Books, Music and Drawings New, Secondhand and Antiquarian Specializing in Plucked Instruments
Web-site: http://www.tabulatura.com/